UPDATE: The Prom Night review will be published tonight (2nd December) at around 10pm. Stay tuned! =)

I received a lot of queries about the details of this year's Prom night. This post will answer some of the questions, plus an exclusive sneak preview of the event's poster advertisement and ticket design.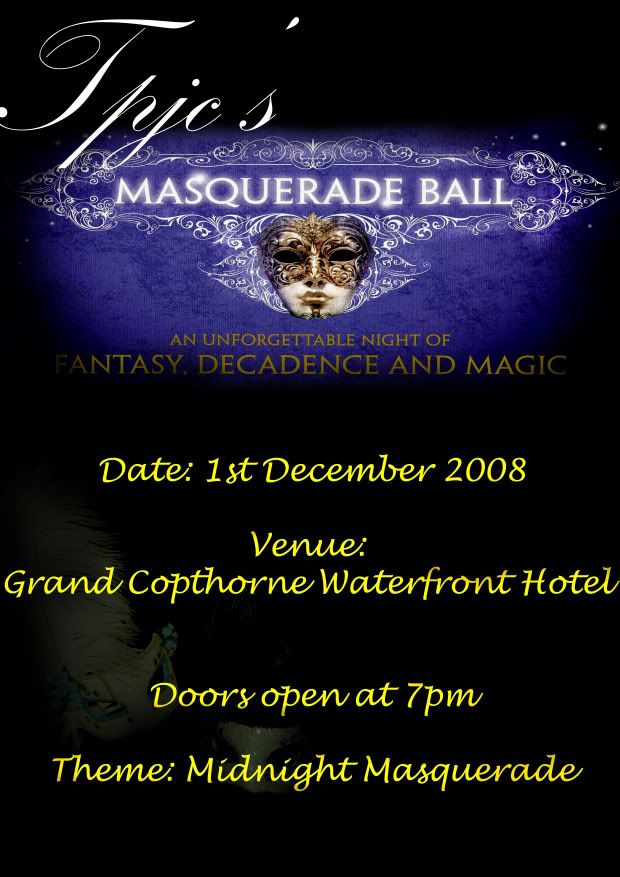 How do I get there?
You need to take the train (East West Line). Stop at Tiong Bahru station. For more information, I suggest you click HERE. There are numbered bullets at the right-hand side of the map. Click the number 4 to view how you have to navigate your way from the MRT station to the hotel. If it is too complicated, grab a few friends and take a cab there together!

When does registration begin?
Registration starts at 6.30pm.

Do I have to wear masks?
Ermmm...I guess so.

Where can I buy the masks?
You can get them from costume shops located along Arab Street.




Source